Lingo Chaps Language Translation Services in India, Delhi, Mumbai, Chennai, Bangalore, and other cities of the world
In this globalized world, language services have become an inevitable need for any business to create a market across boundaries. You can convince your customers effectively only by speaking the language they speak. Lingo Chaps provides a variety of language services to assist businesses communicate easily with their customers. We provide high-quality translation, interpretation, localization and many other services in major global languages that help our clients develop international markets and grow their business.
Lingo Chaps provides best quality language translation services in India in over 50 international languages including, Asian, European, Scandinavian, Slavic, Middle Eastern, African, etc. We are among the top groups in India providing high-quality language translation services to customers at reasonable rates. All translators in our team are experienced professionals with over 5 years of industry experience. We have engineers, medical and financial professionals, lawyers, and other experts in our team with detailed knowledge of their subjects. Our translators know the significance of correct, quality translation and work very hard to deliver quality results to clients.
Localization is the process of altering the attributes of a product/service to make it suitable for people living in a specific region. Lingo Chaps offers the following localization services to its customers:
Our software localization services help companies customize their software according to their target countries. It helps in increasing their international market share and also makes their software popular among non-English speaking users. We provide software localization/translation services in multiple languages. We also provide website translation/localization services to customers who want their websites to be available in one/multiple foreign language(s). Advantages of website localization are apparent in the modern globalized world. Website localization helps in increased traffic to a website, and helps a company in expanding its customer base in foreign markets.
Localization is the process of altering the attributes of a product/service to make it suitable for people living in a specific region. Lingo Chaps offers the following localization services to its customers:
Lingo Chaps is a major voice-over/dubbing/subtitling/captioning service provider in India. Voice-over services are required when an audio in a video, presentation, online educational programs, or promotional ad needs to be customized for foreign audience. Lingo Chaps provides voice-over/dubbing services to many films/documentary producers, advertising companies, and other businesses. We provide voice-overs and dubbing services for the following types of media: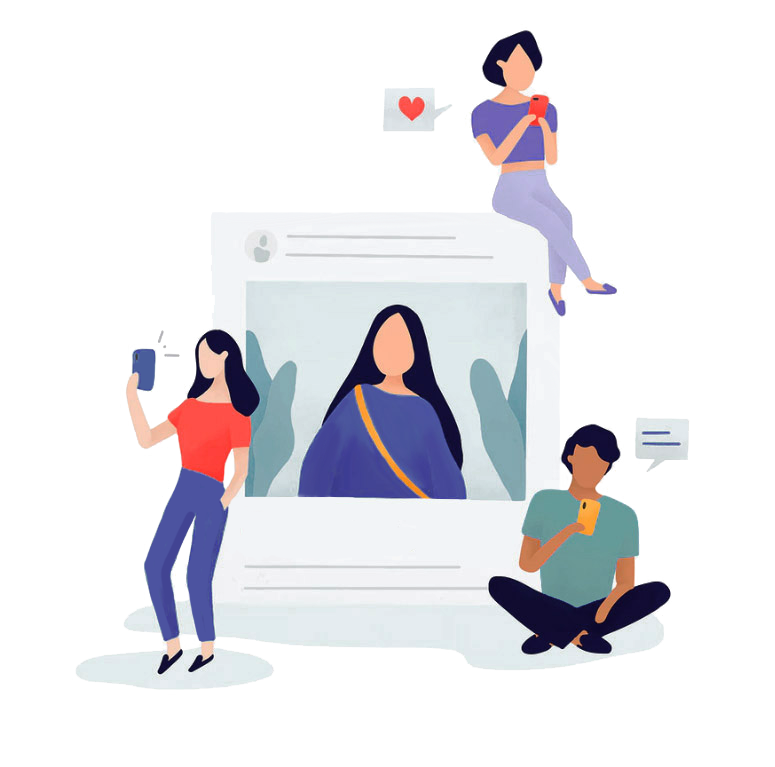 Lingo Chaps provides quality interpretation services in all major global languages. Our interpreters assist clients overcome the language barriers in foreign countries and communicate with their customers easily and effectively. We have a team of highly qualified interpreters with many years of experience in providing interpretation services globally. Our interpreters are based in different parts of the world and have thorough knowledge of language/dialects of their region. They are experts in providing face-to-face interpreting services for meetings, seminars, conferences, and training sessions. They understand the professional ethics of their job and ensure that privacy of all your business dealings is always maintained.
Transcreation or creative translation is the art of blending simple word-to-word translation work with new adapted content. In transcreation, the translator has the liberty to convey the meaning of original text in new words in the target language. Lingo Chaps provides transcreation services in a number of foreign languages while adhering to original brand concept. While developing creative translations, our translators keep in mind the traditions and culture of target audience to convey the message in an engaging and interesting way. Our transcreation services enable you to connect with your target audience in their native language.
Lingo Chaps provides quality content services to clients from India and across the world. Our content writers are proficient in writing articles, blogs, or news stories on a variety of topics including science and technology, travel, education, politics, history, health, lifestyle, etc., for websites and magazines. You can always count on us in case you need high-quality, grammatically correct, engaging SEO content written for your websites in quick time.
Multilingual Transcription

Services

Transcription is a specialized and highly technical job that is sought for smooth communication of spoken audio. Lingo Chaps offers top-notch transcription services including medical transcription, legal transcription, financial transcription, movie transcription, etc. for all your document needs. We have a dedicated team of transcribers that is able to handle even the highly-complex transcription jobs with high accuracy. You can rely on Lingo Chaps for all transcription needs and expect 100% accurate transcribed documents.
Lingo Chaps Multilingual Voice-Related Services Verbal or voice communication is an important aspect of a communication process. A verbal message is more likely to catch the attention of the audience compared to written text. It has been observed in many studies that an audience gets more attached to a verbal speech and responds to it more…
Lingo Chaps Multilingual SEO Content Writing Services India What is Content Writing? The process of content writing involves writing a piece of information in a concise, clear way so that it is easily understood by the audience. In this globalized world, good content is the key to connect with customers and convince them to use…
Lingo Chaps Translation Services is an India-based language service providing group which specializes in offering high-quality translation, localization, interpretation, transcription and transcreation services in all major global languages. We provide language services to clients based in India and across the world. Our clientele ranges from individuals and small companies to big corporate houses and government agencies.
The primary goal of Lingo Chaps Translation Services is to provide the highest-quality, cost-effective language services to its customers. For us, "quality" is the keyword, which guides us to provide best possible services to our clients. Our quality translation services, customer-focused approach, and project management practices enable us to serve varying needs of customers. Many of India's top technology and pharmaceutical companies trust only us for all their translation needs. By incorporating the latest technology tools and best language translators in our team, we have been able to uphold the trust of our customers and provide them with language translations that are at par with the international standards. Read More