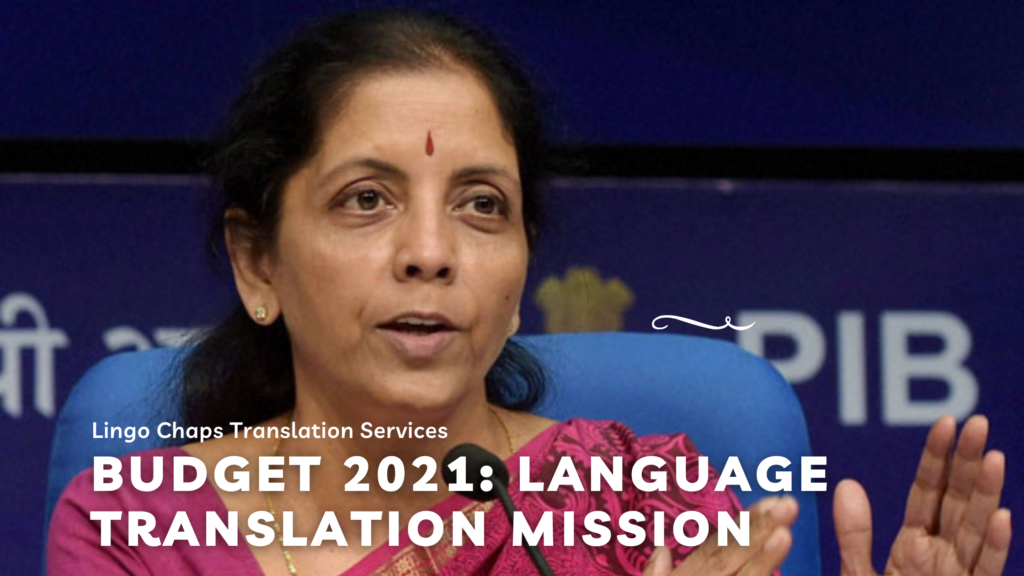 In 2020, during the high time of covid-19, the govt had engaged with Reverie Technologies and had deployed their language translation technology, Anuvadak to translate and publish the MyGov Covid-19 page in 10 Indian languages.
NEW DELHI: India plans to line up a National Language Translation Mission, minister of finance Nirmala Sitharaman announced while presenting the Union allow 2021-22. The announcement comes within the backdrop of the growing demand for accessing online services in local Indian languages.
"We will undertake a different and new initiative – the National Language Translation Mission (NTLM), this may enable the wealth of governance-and-policy related knowledge on the web is made available in major Indian languages," Sitharman Ji said.